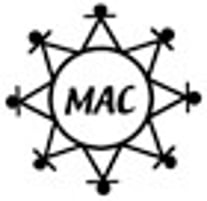 Montessori Achievement Centre was founded and is directed by Patricia J. Wheeler. The school opened on September 4,1984. Pat graduated with a B.A. in Social Sciences from the University of San Diego and then directed her goals toward the Montessori philosophy. In summer of 1970, she completed the Saint Nicholas Montessori Training Centre course from London, England. From 1971 to 1973 she interned at El Camino Montessori School in Oceanside, California. In 1973 Pat directed the Montessori Creative Learning Center in Elk Grove, Illinois. Coming back to California in 1978, Pat substituted at various. Montessori schools in San Diego. In 1981 she began teaching and directing at Taproot Montessori in La Mesa. Pat has 19 ECE units acquired over her years of teaching, including her Administration course for preschool directors. Her two children attended Montessori preschools and now her two grandchildren have come to MAC. Pat is certified in First Aid and CPR.
Alicia Camacho, Montessori Teacher, received her BA in 1986 She studied preschool teaching in Mexico where she taught for four years. At this time she discovered the Montessori method and loved it. Alicia did her internship at Saint John's Montessori Episcopal school where she continued to work for ten years after receiving her Montessori Primary Diploma from the National Center for Montessori Training in 1991. Alicia has been teaching in both the United States and Mexico. Being bilingual has added a second dimension to her teaching skills. Alicia has taught at the Barrio Child Development Center and Chase Ranch Montessori. She has worked at MAC for the last eight years. Alicia has created a happy atmosphere at MAC and has brought the Spanish culture to the children. Alicia's spare time is spent hauling her three children to hockey lessons and attending their games. Alicia is certified in First Aid and CPR plus has her ECE units
Rosalinda Lopez, Montessori Teacher began teaching at a Summer Montessori Camp and fell in love with the method. She enrolled in the Sierra Madre teacher training school in Monterrey N L Mexico. In 1989 Rosalinda received her Diploma from the AMS Colegio Montessori Sierra Madre. She has two daughters who went to Montessori School in Tijuana, Mexico. Rosalinda is certified in First Aid and CPR plus has her ECE units.
Doali Burgos, Montessori Teacher, began her studies in Tijuana, Mexico at Centro de Ensenanza Montessori while studying English at San Ysidro Adult School. Doali received her Montessori Diploma in 2007 after interning at Montessori Achievement Centre. She is very excited to be a part of the school. Doali is certified in First Aid and CPR plus has her ECE units.
Daniela Burgos, Montessori Teacher, began her studies in architecture and graduated from the program in Tijuana, Mexico. She had the opportunity to help her sister Doali at MAC during the summer and fell in love with the Montessori method. In 2011 she enrolled at the Centro de Ensenanza Montessori. That same year Daniela went to Japan and helped convert a traditional school to Montessori. Upon returning to the states, she completed her Montessori training by interning at MAC. After receiving her diploma, Daniela took a teaching position at Chase Ranch Montessori School. Daniela enjoys teaching and interacting with the children. She is very happy to become part of the MAC staff once again. She is certified in CPR and has 12 ECE units.